Optional Services
Driveway protection system
Faster delivery or pick up timeframe RUSH DELIVERY
Additional weight
Additional days of rental term
Hazardous waste materials removal
Job Site Clean Up
Overfilled Convenience Service
Delivery outside Austin city limits
Switch out the full dumpster for an empty one (swap)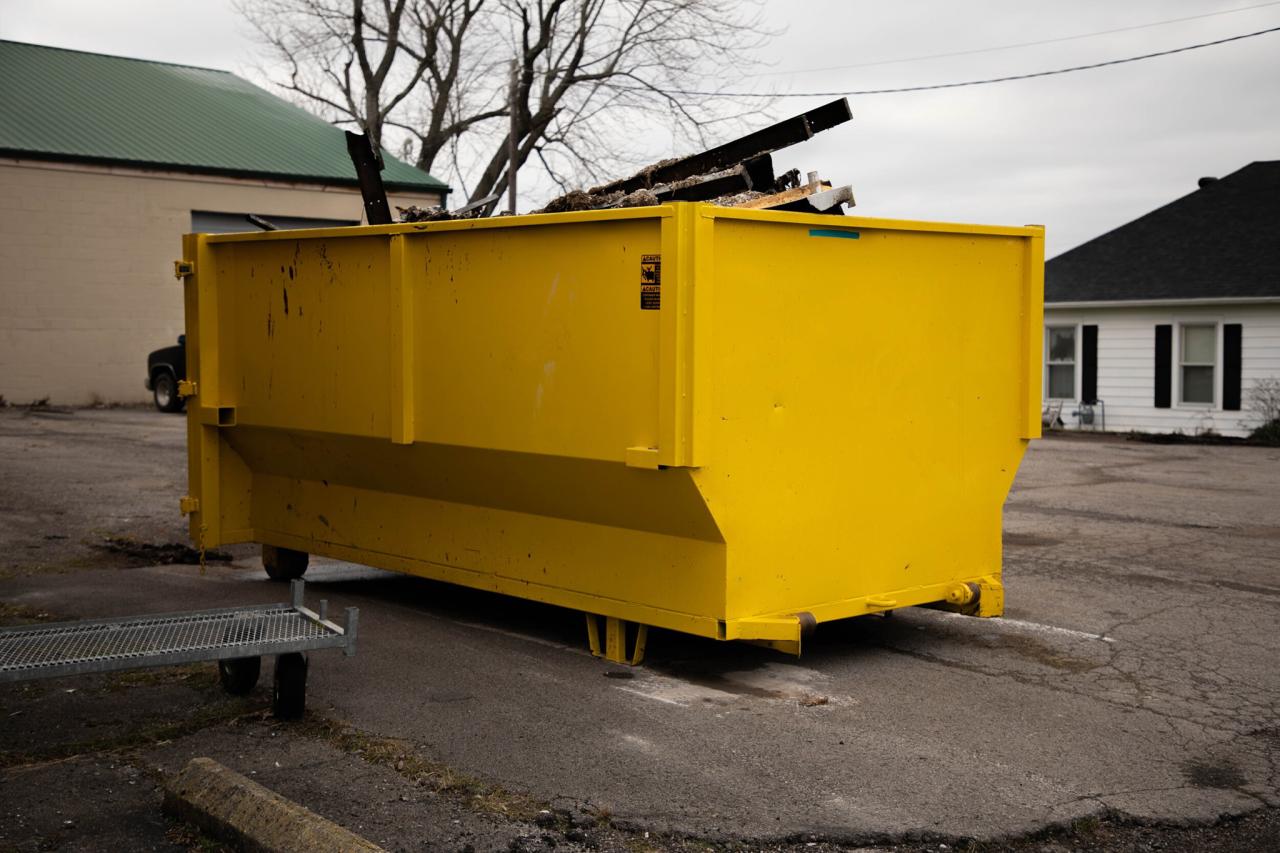 Conditions & Restrictions:
Keep in mind that you own the materials until the landfill or transfer station accepts them.
Lead-acid batteries are not accepted; these generally can be taken to any auto parts store.
Mattresses & Box Springs*- They are only accepted at certain locations; it is illegal for mattresses to go to a landfill. If mattresses are accepted in your area an additional charge of 20.00 per unit.
Liquid Waste- is prohibited from landfills to include wet paint and automobile fluids. Paint is accepted in dry form only; it can be poured onto carpet or cardboard to dry or mixed with kitty litter or cement to harden. If wet paint is discovered there will be a $20 disposal fee per gallon.
Motor oil is a hazardous material that can be returned. Contact us for this special service.
Tires - Not accepted and if found there will be a $60 charge per tire!
Freon-loaded items - Not Accepted. Examples: refrigerators, freezers, & dehumidifiers. If these items are found in the bin there will be a charge of $60 per unit!
Biomedical waste, Radioactive, Hazardous, and PCM waste- None of these items are accepted. You will need to contact EPA.
We can take care of refrigerators, freezers, dehumidifiers, etc. but please let us know so we can provide this special service.
Our equipment is not designed to take concrete, soil, rocks, or any other heavy materials. Please do NOT place these items in the dumpster. If you need to move concrete, soil, rocks, or any other heavy materials, please contact us we can provide a different type of equipment for this case.
LEVEL LOADS ONLY!! Overloaded dumpsters will not be hauled and the return trip fee of $175 will apply to the cost of the service (plus $15 additional day service); we will return when the items have been removed. This is a law and it is only safe to haul under DOT secure loads.
No hot ash, coal, or any items that were once on fire and have not had ample time to fully extinguish.
* If you have any of these items contact us for loading instructions.
** If you are disposing of shingles or the dumpster is for a shingle job contact us. Dumpsters rented for shingles can not contain any other debris other than job-related.
An additional $75 per ton will be added if other debris is in the dumpster. We automatically schedule the pickup of the dumpster; it is your responsibility to contact Joe's Dumpsters two (2) business days prior to the pickup day if you needed for a longer period. If you do not call, there is a chance that we have already reserved the bin for another customer and we might not be able to accommodate your request.